If you like MortgageRoute.co.uk please help us by clicking....
The mortgage market in the UK is constantly changing, so it has never been more important than now to know exactly what you require. There are many banks and building societies withdrawing, and adding products, on a daily basis and as such good up to date knowledge is paramount. Below you will find our best buy table which is updated as and when products change.
FOR MORE INFORMATION SIMPLY COMPLETE THE FORM BELOW

Remember you can call us at any time by dialing

0845 539 02 02
We have specialist advisors working in house with many years experience in good markets and hard markets, such as the one we find ourselves in today. So whether you are buying a new home, a buy to let property, or just trying to remortgage your current property, MortgageRoute are happy to offer the help you need. In most cases our service is free unless you wish to pay a fee, this choice is yours alone.

Please feel free use our site for your research, try our free online calculators and best buy tool above to get the best of todays rates and when you are ready to speak to one of our brokers feel free to complete the form below and one of us will be pleased to assist you further.
Please be aware that in addition to mortgages online MortgageRoute can also give help and advice with house insurance that is Buildings or contents insurance, Life insurance cover and payment protection insurance.

Whatever you do we hope you enjoy using our site. Thank you for visiting.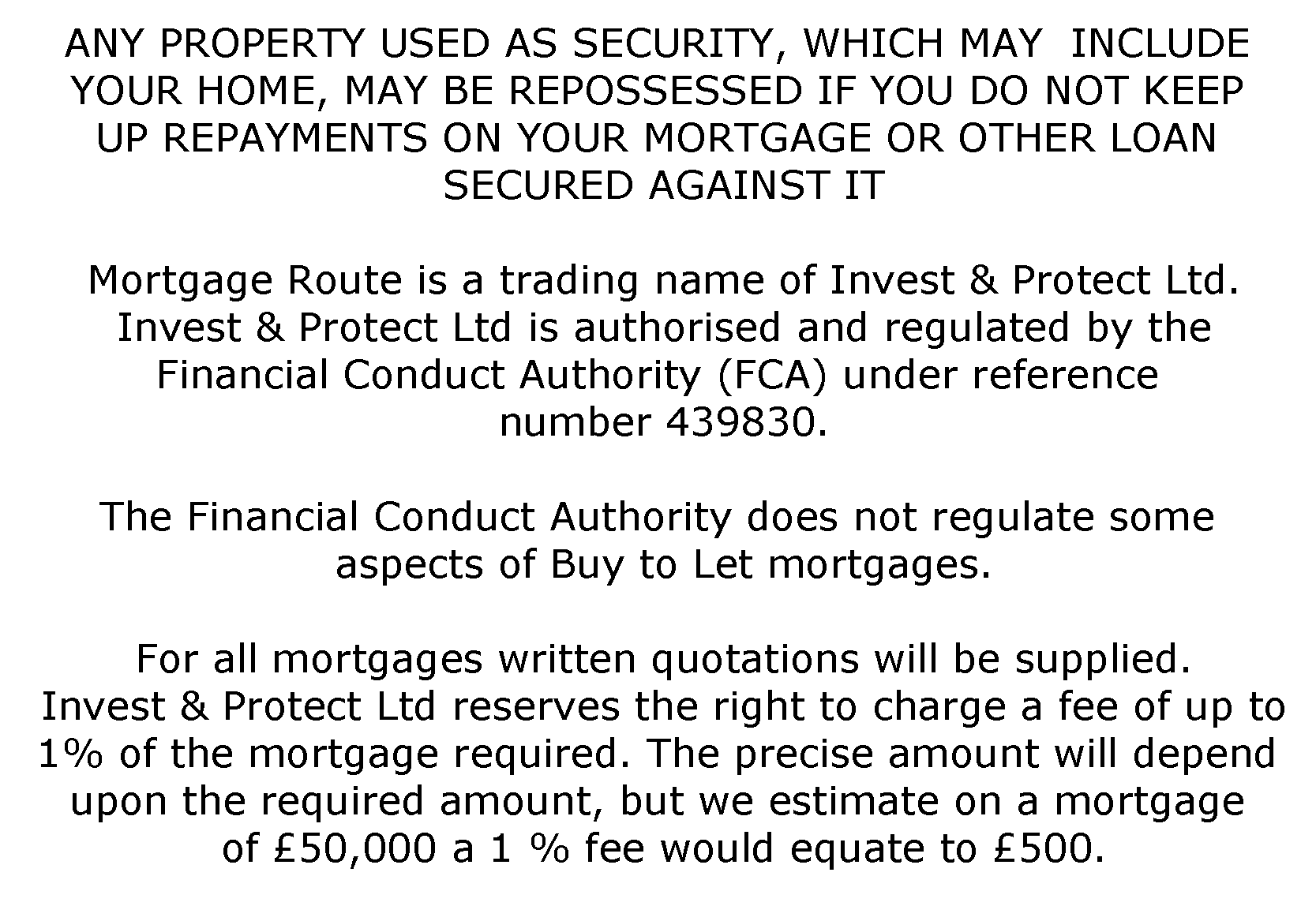 For More information on Invest & Protect Ltd and their services or for Independent financial advisors please visit Investandprotect.co.uk